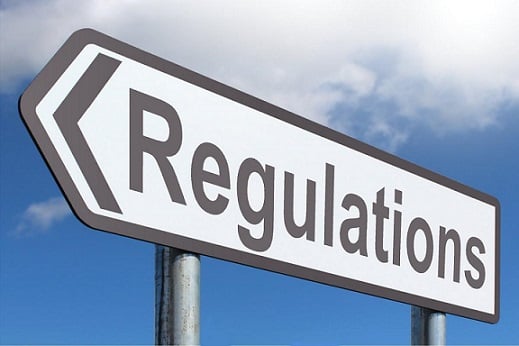 This year has seen York unveil a number of new models in their Amichi series that drive efficiency, sustainability, and mark a commitment to complying with the Energy Related Products (ERP) directive of 2009. This marks a firm commitment for the company to corner the market for ethical and energy efficient heating and cooling solutions.
But what specific demands do the ERP directive ask, and how have York's new items worked to comply with it?
In 1992 The Kyoto Protocol saw EU members dedicate themselves to reducing CO2 emission levels by 20 per cent by 2020. This led the EU to produce two key directives: The Ecodesign Directive (2009) and the Energy Labelling Directive (2010), marking a commitment to making sustainable design decisions early on in the relevant product's lifespans. By starting at the earliest stage possible in the design process, this meant the impact of emissions and inefficient energy use could be managed much more effectively.
This was particularly relevant to businesses like York, where the directive lays the groundwork for sustainability when it comes to 'energy using devices' which covers the world of air conditioners – including heaters, coolers, fan units, etc. More specifically, the directive laid out a number of mandatory minimum values that commercial and domestic devices such as washers, dryers, computers, and heating, ventilation and air conditioning (HVAC) devices had to adhere to.
The directive bracketed these devices into distinct 'lots', three of which were relevant to York and its business, including: heat pumps, process chillers (brine), process chillers, high temperature and comfort chillers.
Once published, York took immediate action to adhere to the directives, leading to the development and launch of its Amichi line of chillers and heat pumps.
Deploying an optimised design, the line focuses on long-term sustainability that provides savings for the environment and for customers.
This Includes Placing Emphasis On -
1. Digital Innovation:
The line uses the Verasys system and remote internet access to directly control the product; giving the user more flexibility over its use and eliminating the risk of it being 'left on' or set incorrectly. Committing to a modular design also allows owners to easily make use of future improvements to the product and cost-efficient repair and maintenance.
2. High Performance & Efficiency:
Each unit deploys an electronically commutated fan to help drive efficacy at high and low yield use. By also deploying a brazes plate exchanger, the end user can cut down on refrigerant use, reducing the per-unit cost and future damage to the environment.
3. Reduced 'Footprint':
The reduced size of the unit easily allows for retrofitting to allow your existing units to remain up to standard, letting you have maximum benefit from minimal impact. It's also less obtrusive and easier to conceal if the aesthetics are important to your business.
We are proud to upload the new ERP regulations with the Activa range, in-line with these regulations and superior in both efficiency and reliability. If you would like to find out more, one of our team will be happy to advise you. Get in touch today!