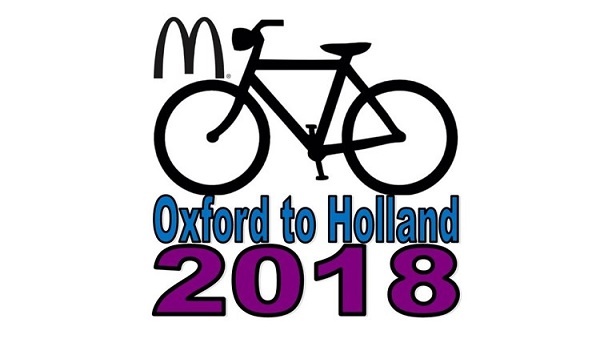 The team at Password Services would like to announce that on June 2nd this year our MD Richard along with one of our engineers, Will, are going to be setting off with a team from I & A Restaurants Ltd T/as McDonald's on a charity bike ride!
The 300 mile long journey will be starting from the Ronald McDonald House Oxford and will come to an end at the Ronald McDonald House in Oxford's twinned town in Leiden, Holland.
The money we raise will be donated to Ronald McDonald House in Oxford who is an independent charity that provide free 'home-away-from-home' accommodation for families with sick children at the John Radcliffe Hospital where they are based. This charity enables families to stay close to their child whilst they are in hospital and maintain a degree of normal family life.
Last year, we all managed to raise an incredible amount of £45,000 for the charity and would like to beat that figure this year!
We would greatly appreciate it if you could please sponsor us and help us beat our £50,000 target for this year. All donations are welcome and no amount is too small. Every penny counts towards helping this fantastic charity.
If you'd like to donate, please click on the following link: https://www.justgiving.com/fundraising/bike2018richardwill
Finally, you can find out more about the Ronald McDonald House Charity here: http://www.rmhc.org.uk/