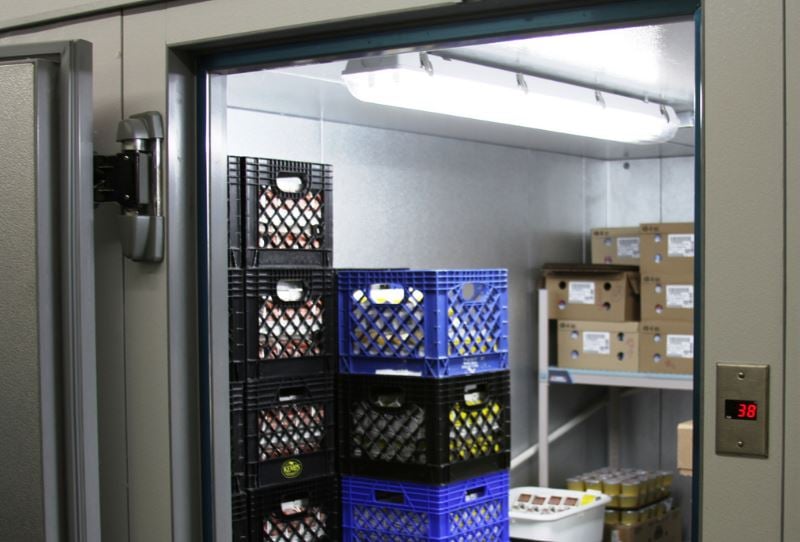 If your business involves food sales, storage, or if you own a restaurant, then you probably own at least one walk in freezer. These vital machines are found at the heart of any busy kitchen and they're always in use, helping to keep your produce fresh all day, every day.
You may be so used to seeing your freezer that you hardly even think about it, but are you letting money slip away by allowing minor maintenance issues to go without repair?
Why Are Repairs Important?
Regular inspection and maintenance is essential for keeping your machine running smoothly, as small issues can become much more serious if ignored. The worst case scenario would be for your walk in freezer to break down, but even minor maintenance issues can harm the efficiency of the freezer.
Less efficient cooling can lead to increased energy usage, spoiled produce and potential health risks. All these risks mean direct costs to your business and all can be mitigated by ensuring regular walk in freezer repair.
Not every problem that a freezer can develop will be immediately detectable, but there are a few common warning signs that should help you decide if it's time to get your machine inspected:
Damaged Seals
If visible wear and tear appears on the unit's door seals, this can mean pockets of air have leaked out and caused the freezer to overheat. This is a common issue with regular use in a busy environment but also a definite sign that repairs are needed.
Mould & Mildew
If mould and mildew are found within the unit, then there could be an issue with the inner door seals, or the refrigeration installation. Before mould appears, the first sign of a problem is often water spots appearing near the door. Problems like this should be dealt with as soon as they are detected, as this is a key issue that health inspectors look for when assessing restaurants.
Inconsistent Temperatures
If temperatures within your unit fluctuate from day to day, then repairs may be needed to the temperature sensors. Again, this should be dealt with immediately as the unit will be wasting energy and carries a risk of food spoilage.
Can Password Services Help?
For quick and reliable walk in freezer repairs, contact Password Services today. We provide efficient service with repairs you can depend on, while ensuring minimal downtime for your most vital equipment. Various maintenance packages are available to suit the needs of your business too.