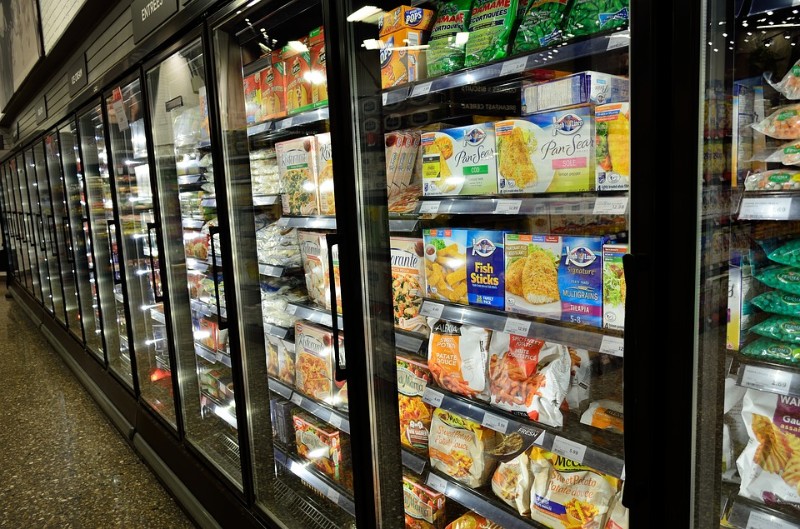 Choosing the right commercial refrigeration solution for your business is essential.
When dealing with food, it's obviously a priority that whichever make and model you choose it'll be able to store your products at their necessary temperature in a reliable manner.
So too is the priority for efficiency – a unit that has a poor energy efficiency rating may be cheaper to buy initially but will cost you considerably more to run long-term than you saved.
With that in mind, here are 3 essential tips for choosing the right commercial refrigerator for you.
1. Size Matters
You can't do anything without knowing exactly how much space you have to work with – before you begin your search it's essential that you accurately measure the available space you will be installing your refrigerator into, as well as keeping note of how difficult it'll be to get it there.
This will also help you to narrow the field of choices down – if you only have room for a countertop freezer you won't waste your time looking at chest or walk-in freezers. With this information to hand you'll be able to accurately filter your search results and choose from only appropriate equipment.
2. Plan Your Purpose
What exactly are you going to be doing with this refrigerator? Many different pieces of equipment have different strengths and uses. For example, if you're going to be displaying drinks, a countertop refrigerator would be your best bet, where for long-term storage you may consider a walk-in fridge.
It seems a simple step, but it's one that many businesses, unfortunately, ignore and end up costing themselves more in the long-run by buying equipment that's not fit for purpose. A few extra minutes spent planning exactly what you intend to use it for will pay clear dividends long term.
3. Brand Research
When it comes to commercial refrigeration systems, not all manufacturers are equal. It's worth putting the time in to learn more about the individual reliability records of the brands you're looking at, so you're not saddled with an unreliable piece of equipment. It's a considerable investment, it should work reliably.
It may even be worth getting in contact with some other local businesses to learn what they use and what has been working for them. There's no better guide than experience, so don't be afraid to ask outright what they use. Consider also any post-purchase aspects like warranty and parts replacement.